DirectAdmin DNS Sync for

Cloudflare
Daflare automatically synchronises your DNS records from DirectAdmin to Cloudflare: one of the fastest and most reliable DNS hosting services in the world!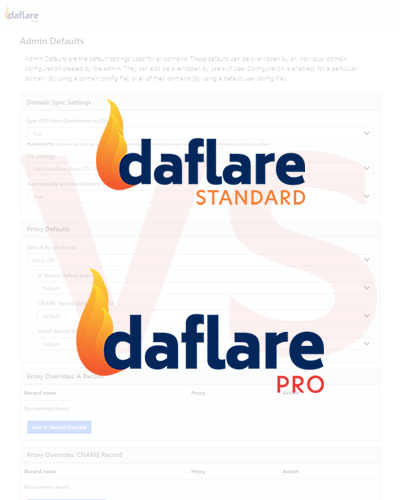 This is the one for you to run on your own server for your own accounts or if you only have a few users and you're happy to create configurations for them on a domain by domain basis.
You might also just want to try it out to make sure it does what you want!
When you have multiple users on your server, you'll want to provide a way for them to add their own Cloudflare account and manager their own settings.
OK – so this one is still in development, but here are the plans (if you're keen let me know and I'll push it along…)
To be notified when the pro version is available, scroll down and add yourself to our mailing list